IODR are pleased to bring you our latest newsletter, presenting what's been going on and what your support is helping to do. We will bring you this newsletter on a quarterly basis from now on so enjoy the read and pass it on to others who might want to support IODR. We are proud to launch our brand new website on October 16th, 2014.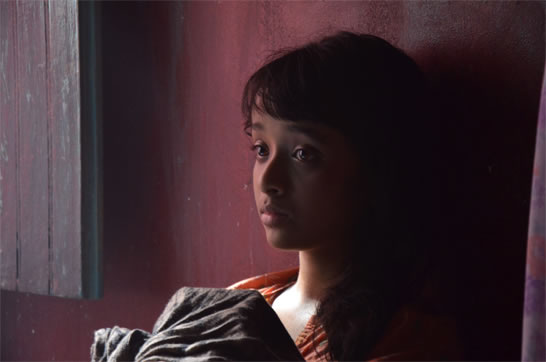 Reserve your table! Friday 14th November 2014

IODR are hosting a "NIGHT WITH THE STARS" at the Grange St. Paul's Hotel. Join us for a Gala Charity Dinner with a live auction and fabulous entertainment, including a VIP screening of the film SOLD with film star Gillian Anderson and Academy Award winner Jeffrey D. Brown and an After-Party at ClubTEN.
Based on the best-selling novel by Patricia McCormick, SOLD follows a young Nepali girl's struggle for survival after being sold into prostitution and risks everything to reclaim her life. Gillian Anderson plays a US photographer who fights against the odds to rescue girls being trafficked.

Directed by Jeffrey D. Brown, produced by Jane Charles and executive produced by Emma Thompson, SOLD is part of a wider effort to raise awareness of the issue of child trafficking. It is estimated that over 5.5 million children are trafficked globally every year. Look out for IODR's efforts to support the anti-slavery and human trafficking movements
Please contact IODR to reserve your table: info@iodr.co.uk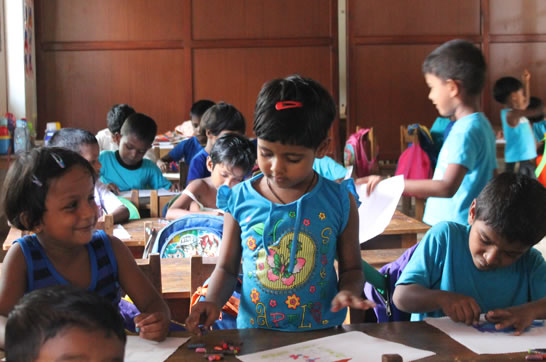 A volunteers' story - Molly

Two young students from London took time out during their summer break in August to spend some time in Weligama and in particular at the Weligama Community, Education and Welfare Centre. We are most grateful for their time and efforts and in helping us to share the story of what we do. Their experience is immeasurable, their memories immense and their time shared for you, in their words:

'I wish I had more time to spend at IODR, two weeks was simply not enough! Working with the children made such a positive difference on both their lives and mine. It was an utterly enriching experience to be able to teach them English and watch them learn and grow. The children are wonderful; their positivity and enthusiasm for life is contagious. The school is a heart-breaking place to work, but your mere presence can make such a difference to the children's lives. The staff at IODR were so kind that I felt at home despite the fact I was half way across the world. The skills that I acquired whilst working with the children have been useful in my day-to-day life ever since. I am so grateful for this beautiful experience and will never forget it. I cannot wait to return!'

Molly goes on to tell us that Weligama is not about education in the traditional sense. 'While we were there, we encouraged children to develop and gain confidence in many other ways. With the younger children this was about teaching the alphabet, animals and their noises, the months of the year and parts of the body through song and dance. With the older children, we taught them English grammar and how to put sentences together. In ICT classes, we asked the children about their favourite movies and they would create a PowerPoint presentation on it.'

Playtime is all about fun. 'With the younger children we all blew bubbles and popped them with our hands. We gave out stickers. We played volleyball with the older children. They were so much better than us and they would all laugh when we missed a ball!'

We asked Molly about her most treasured moment. 'Easy', she replied. 'The little children would say "I lub you" to us on a daily basis.'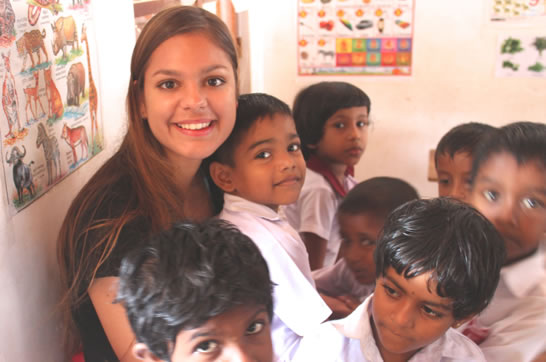 A volunteer's story - Tara
"IODR was an amazing, eye-opening experience and one that I will never forget. Working with the children was so rewarding. I learned a great deal about how to better communicate and my teaching skills have improved substantially. It was fantastic to completely immerse myself in Sri Lankan culture and help such lively, enthusiastic children. During my time there I truly connected with the children and was very upset to leave IODR. The staff were amazing and I am thankful for their generosity and kindness. The knowledge I acquired during my time at IODR will help me for the rest of my life which is why I am so grateful. It was a phenomenal opportunity.
I was informed that volunteering of IODR would change lives and I can truly vouch for that. I did not anticipate that the life changing experiences would be for both myself and the wonderful children who like sponges were willing and enthusiastic to the point of desperation to learn and absorb information.
The backgrounds of the children and whatever families they have was extremely poor – with no electricity, nonexistent sanitation and no facilities to assist or support learning. No books, no pencils; nothing which we will take for granted. I was told that the children would be from challenging circumstances, but I had no comprehension of what that meant in practice! No parents, no comfort and little or no love or human contact outside of a very limited framework.
It was a pleasure and privilege to interact with the children, to communicate with them in whatever medium we could find and to encourage them to laugh, to play & to learn. Confidence grew and self worth started to develop in just a few days, such that by the end of my voluntary time I did not want to leave. The bond between myself and so many others remain and I can't wait to go back."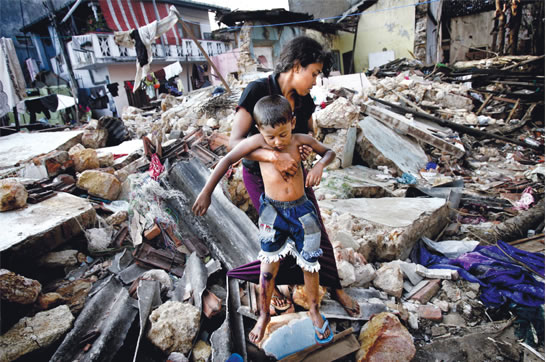 Harrodian Pupils fundraise for IODR
Year 9 students at the Harrodian School in South West London have used their entrepreneurial skills to raise money for IODR. Guy Holder, Teacher of Business Studies and Economics at The Harrodian, tells us that 'pupils have the option of studying Business and Economics for one hour a week. 34 Year 9 students took this option last academic year and in May 2014 they organised an Enterprise Fair in the school courtyard between 3:30pm and 5pm. All profits were to be donated to charity.
Stands at the Fair included smoothies, ball in the hoop, cakes and a Fifa football tournament. The Fair was a great success and the students voted on where the profit was to go. There was a lot of competition with many charities being voted for. However, IODR was the most popular and we are delighted to send this money to you.'
The money raised will have a positive impact on the lives of so many other children in Sri Lanka and the pupils should be very pleased with what they have achieved. We hope we can inform Harrodian in the months ahead about what their money has been able to do.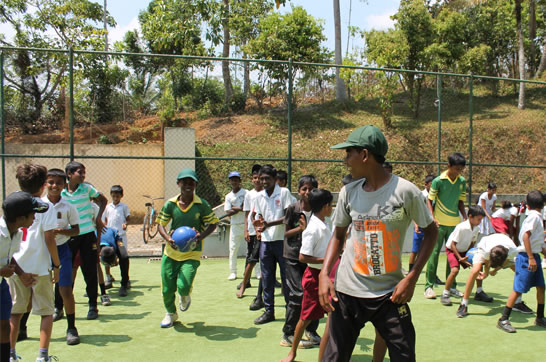 Upcoming event...
Human Football - Wednesday 25th March 2015 at Grange St Paul's Hotel
What better way to play table football than on a pitch 40 times bigger than usual? The pitch in question is an enormous, enclosed inflatable with its own specifically designed rigid crossbars that support the sliding players, as well as 16 noisy, excitable participants. There is also a scoreboard and viewing platform for the rest of the group to cheer the competitors on.
Team entries at £250 per team.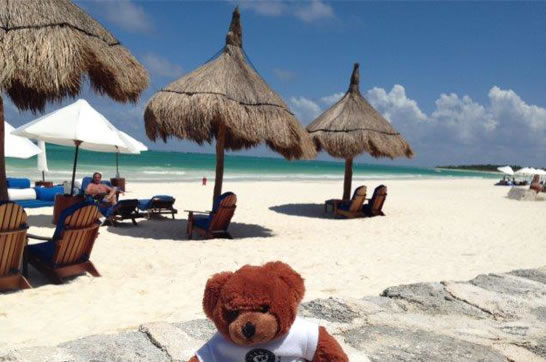 Buy a gift that gives more...
100% of your donation will go directly to IODR, Grange Hotels charity partner. The suggested donation is £12.50/item (postage and packaging included).
To buy 'Teddy Grange' and support IODR, email us at info@iodr.co.uk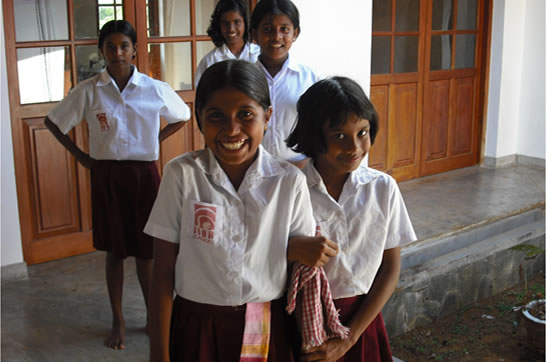 Can you help us do more?
"We can't put into words how amazing our trip has been and you have helped us so much! You have an amazing foundation at IODR and without you none of it would be possible. You help the children so much and we are so grateful to have been a small part of it." - Charlotte and Lizzie, Volunteers
You can support the children in many ways: volunteering, raising awareness or making a donation by:

• Texting 'IODR04 Amount' to 70070
• Sending an online payment
• Sending a check to IODR, 58 Rochester Row, London SW1P 1JU, U.K.
Your money can provide:
• £10 - Spirulina to correct severe malnutrtion in 40 children over 4 weeks
• £100 - Provide vaccinations for 2000 children
• £150 - Bike for Life Project - sponsor one bike
• £500 - Sporting equipment for 1 year (Weligama Centre)
• £2,000 - Feeding children at the Weligama Centre for 1 year
• £3,000 - School Uniforms for 1 year (Weligama Centre)
• £6,000 - Teaching Staff for 1 year (Weligama Centre)
100% of donations go directly to IODR projects and initiatives.
All costs are absorbed by Grange Hotels and other sponsors.