July 2014
IODR are celebrating 10 years since they were founded by hosting a "NIGHT WITH THE STARS" at the Grange St. Paul's Hotel - a Charity Gala Dinner with entertainment and a screening of the film SOLD.

The response to the Tsunami disaster was unprecedented but unfortunately natural and other disasters continue to blight the world we live in. We only need to look at the daily news bulletins to recognise this. Whilst there are amazing people who work tirelessly in the aftermath of disasters to preserve, protect and sustain life, there are also those who take the opportunity to prey on the weakest and most vunerable. The film 'Sold' featuring Gillian Anderson describes the plight and rescue of a young girl who was trafficked and sold into a life of extreme poverty.

At the commencement of the production of the film, human trafficking was sighted as the 3rd biggest crime by value. By the time the film was premiered at the London Indian Film Festival last week, it was the 2nd biggest global crime, with 5.5 million people trafficked each year.

Look out for IODR's efforts to support the anti-slavery/human trafficking movement.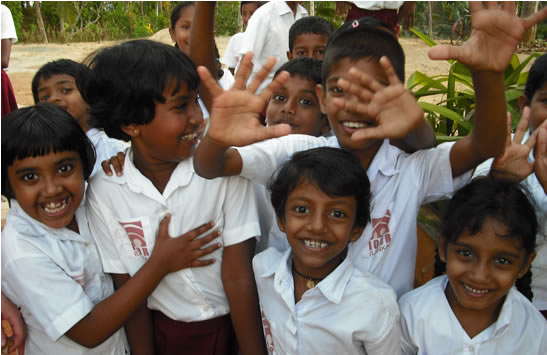 IODR are pleased to bring you our latest newsletter letting you know what's been going on and what your support is helping to do. We will bring you this newsletter on a quarterly basis from now on so enjoy the read and pass it on to others who might want to support IODR.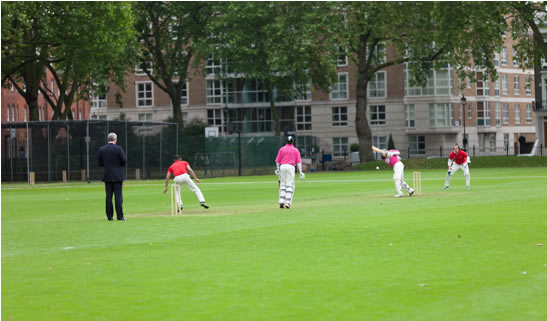 Grange Hotels Cricket Day, fundraising for IODR

The Grange Hotels Cricket Day took place on Friday 30th May amid great excitement on what must be outside of Lord's and the Oval, London's third most beautiful cricket ground at Vincent Square. This year's Cricket Day was its biggest yet with twelve teams taking part to win the prestigious IODR Cricket Trophy. There were some well known faces in the world of Cricket taking part and others not so well known. Even Olympic Gold medallist, Daley Thompson sprinted in shortly before lunch to appease the growing crowd.
The day started with mixed emotions for some of the teams. J. Reddington caused a storm in a teacup with one of their side's playing days almost shattered. A ball in the eye during practice ensured his place as a sub. In the opposite corner, James Hallam were emphatic with their first victory in four years.

After lunch, Grange One's Vijay managed to run out three of his own team in one over during their game with JLT. He furthermore made his mark in the match when he was hit for 24 off his allocated 6 ball over! There were cries of 'match fixing' from his team mates for the rest of the day.

From the outset it was Aly's Young Guns who were the team to watch and who clearly had their Weetabix for breakfast! After 17 matches two finalists stood out from the crowd. AYG and Grange One; AYG batted first and through some tight bowling were restricted to a slightly below par total of 50 off their 5 overs. Grange 1 started well but 2 caught behinds in the 3rd over cranked up the pressure and they were left 8 short at close of play. Well done to AYG on winning the Cup, Typhoo on winning the Plate and Grange Two on their Wooden Spoon.
Special mention must go to Typhoo for travelling from Liverpool for the day and Franklin, Head Groundsman at Westminster School who manufactured two wickets either side of the main square to allow games to be played simultaneously, Tony Schaffer for his support and umpiring and Phillip Cole for the silent auction.

The event was sponsored by Grange Hotels who's Managing Director, Tony Matharu is Chairman of IODR with 100% of the proceeds raised of approximately £10,000 going to IODR. Drinks flowed all day; with a magnificent lunch and early evening BBQ enjoyed by both players and spectators. A fine way to round off a spectacular day's cricket and entertainment.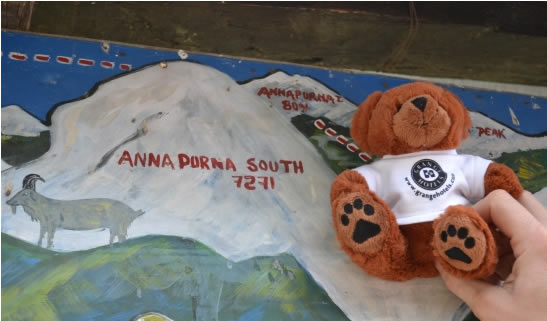 Trekking in Nepal

Grange Hotels' insurance broker and Group General Manager raised approximately £5000 for IODR trekking the Annapurna mountain range in March 2014. Over a five day period they trekked 120km to reach Panchase Peak (2540m) experiencing the beauty of the Himalayas, with its abundant bird life and wilderness along the way. The trip culminated with a three day volunteering project in a school north of Kathmandu. "Exploring such a beautiful part of the world whilst being able to give back to others less fortunate and who can benefit was a great experience"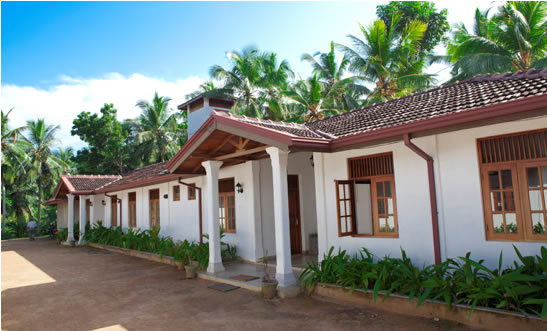 10 years on...

The inception of IODR took place in the wake of the Boxing Day Tsunami of 2004 and is fast approaching its 10 year anniversary. Initially set up to provide emergency relief following the Tsunami, it has since then provided more long term support and rehabilitation in this region and beyond. IODR continues to work hard with tsunami survivors and other weak and vulnerable children, to give them a better future.
To celebrate its work over the last 10 years and to increase our donors and supporters we are planning a 'Night with the Stars' at the Grange St.Paul's Hotel on Friday, 14th November 2014. Please save the date and we'll be in touch again soon.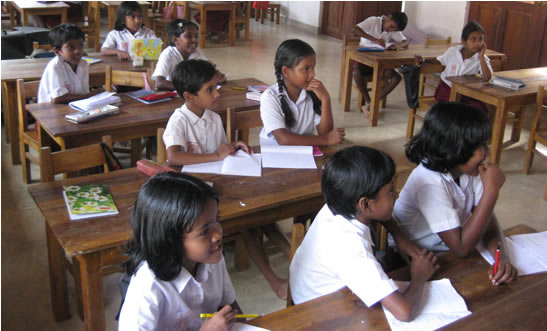 Can you help us do more?
"We can't put into words how amazing our trip has been and you have helped us so much! You have an amazing foundation at IODR and without you none of it would be possible. You help the children so much and we are so grateful to have been a small part of it." - Charlotte and Lizzie - Volunteers

You can support the children in many ways; by making a donation, volunteering or raising awareness.

What your money can provide:
£10 - Spirulina to correct severe malnutrtion in 40 children over 4 weeks
£100 - Provide vaccinations for 2000 children
£150 - Bike for Life Project - sponsor one bike
£300 - Sporting equipment for 1 year (Weligama Centre)
£1,000 - Feeding children at the Weligama Centre for 1 year
£1,500 - School Uniforms for 1 year (Weligama Centre)
£6,000 - Teaching Staff for 1 year (Weligama Centre)
100% of donations go directly to IODR projects and initiatives.
All costs are absorbed by Grange Hotels and other sponsors.