February 2015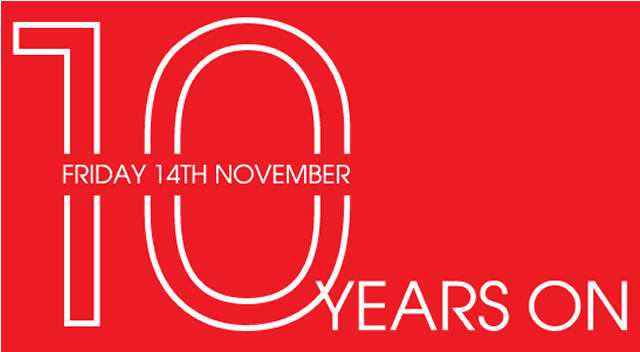 Grange Hotels IODR's Corporate Partner, were delighted to host a 'Night with the Stars' to support IODR's work- in disaster areas, welcoming celebrities from the world of Sports and Entertainment. Guests in attendance were reminded of the Boxing Day Tsunami of 2004 that struck South East Asia but also of the work IODR have undertaken in the region since; initially to save and sustain lives and subsequently to protect, support and rebuild the lives of those affected by the disaster, especially vulnerable children. 

Award winning actress Gillian Anderson fresh from receiving the accolade of Best Actress at the Evening Standard London Theatre Awards, Director and Producer of the movie SOLD, Jeffrey D. Brown and Jane Charles, sporting heroes such as Martin Corry - England Rugby, Moeen Ali, Ravi Bopara, Owais Shah, - England Cricket and Andy Flower – Zimbabwe & England Cricket to name a few, were all in attendance.
 
An exclusive screening of the thought provoking movie SOLD was shown in the hotel's ClubTEN followed by an intimate Q&A with the lead actress, director and producer. IODR was honoured to have engaged their time in supporting the event.   

Over 500 guests were welcomed by MC for the evening, John Inverdale, before enjoying a Champagne and Canapés Reception followed by a sumptuous four course meal.  Live entertainment during dinner was provided by Jonathan Bremner.

The traditional 'Heads & Tails' raffle was made all the more entertaining with Ravi Bopara and Martin Corry providing a theatrical show of 'throwing and catching the heads and tails coin' to rapturous applause. This short "battle" between the best of cricket & rugby was just one of the many memorable moments of this special night.

Both the live and silent auctions were well received. Holidays, experiences, signed sporting memorabilia and jewellery were just some of the items graciously donated and which contributed to nearly £60,000 being raised.    

Later on, the sounds of the sixties and seventies filled the room with The Beatles tribute band 'The All Beats' proving a popular hit and filling the dance floor.  

Tony Matharu, Founder and Chairman of IODR and Managing Director of Grange Hotels said of the evening 'We are immensely grateful to everyone who attended; our celebrities who have supported IODR over the years in various ways, to our guests who attended and who bought items in the live and silent auctions or who pledged other donations, and to our supporters who made this evening possible. IODR have made significant achievements in the last ten years in supporting vulnerable children following natural and other disasters and with the donations from this evening, we can continue this great work.'

With special thanks to our red carpet celebrities and guests who added glamour to the event and to the MC, John Inverdale (who we now know has a potential second career as a solo singer) ensured this fundraiser was one of IODR's most prestigious to date.

Anne Frank - "No one has ever become poor by giving".


We are offering you a copy of IODR 'Ten Years On' brochure, which includes letters from Tony Matharu and from Barry Andrews, CEO of GOAL. You will find information on IODR's projects, actions to prevent exploitation and accomplishments through the years, and on GOAL's response to Ebola and its actions in South East Asia and India.

Just EMAIL US to receive your souvenir copy (free of charge).

Better late than never! We are happy to finally share the PICTURES from our 10th Anniversary Gala!
Please CLICK HERE and enter the password: 8100